There's always been this "gun" scare in America. Kids with black painted water pistols getting shot by police, 'gunmen' holding a Gas Station clerk at dart-point, things can get crazy on both sides. This latest bit hits home for me, since it occurred in my hometown of Merrimack, NH. I even know the detective, a good family friend when we lived there, who was interviewed in the report of a local High School tradition that may be getting out-of-hand.
WBZ Boston
covered the local story. "Charges Possible in Merrimack, NH High School 'Assasins' Game". I'm familiar with the game myself. Senior students are given the name of another student they need to nail with a water gun. It's a game that students look forward to every year, but sometimes things can get a little out-of-control. Sneaking into homes, catching someone in their car, there's all sorts of sneaky tactics that the Seniors use to win the game. Everything is fun and games until someone gets hurt. While that hasn't happened, an incident involving this game got some news press when a teen backed into another persons car while they were playing. Property Damage, Breaking and Entering, Trespassing, there's all sorts of problems that can rear their head from taking this game too far if the students aren't careful.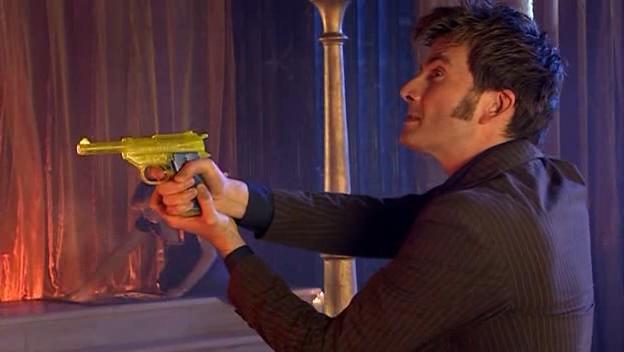 Incidents like this, especially when they get press coverage, just make the issues surrounding "guns" worse. There are already a lot of laws, both here in the US and abroad, that are restrictive. From something as simple as an "Orange Tip" law to something as serious as banning certain types of projectile-based blasters like Airsoft and Paintball. While kids keep pushing the envelope, laws get tighter... and less reasonable if you ask me.
As much as a pain as it might seem to those Seniors who have been waiting for their chance for victory in this local rite-of-passage to water things down (pun intended), these incidents just give ammo to lawmakers to make more restrictions. There's a certain point where folks that play need to stop for a minute and think in the real world about how their actions could effect others. It's much bigger than "I backed into a car". Games like 'Assassin' are a LOT of fun to participate in, but black-painted water guns in full camo while you're breaking into someone's house or backing in to someone's car isn't just a bad idea on a local level. The repercussions of things like this could get much worse if some level of caution isn't taken into consideration.